In today's highly populated world, it's no longer enough to simply construct functioning buildings. The architecture, engineering, and construction (AEC) industry must consider operability, efficiency, and sustainability when planning, designing, constructing, and operating buildings. For that reason, the industry is turning to building information modeling (BIM) to meet growing demands for efficient construction.
If you're considering using BIM software, learn what benefits you can expect, how the system can be used, and tips for maximizing your ROI.
What is building information modeling (BIM)?
Through the BIM process, AEC professionals can efficiently create and manage information related to a built asset. The purpose of BIM is to allow for the creation and management of data throughout the project lifecycle. Data is another key aspect of BIM. What makes BIM different from systems of the past is that it unites multi-disciplinary data. The data captured throughout the lifecycle is then used to develop digital representations. Stakeholders can access and engage with these representations in real-time through a cloud-based platform.

It's important to understand that BIM systems do more than create digital versions of physical plans. Instead, they provide interactive 3D models which can be accessed, altered, and enhanced. Each member of the project (think architects, engineers, construction professionals, subcontractors, owners, etc.) works together to plan, design, and build the final product through the 3D model.
One of the greatest benefits of BIM is visibility. Through the use of a cloud-based platform and a single source of truth, everyone involved in the project can see developments, access key information, and provide updates in one central location. There is no need to worry about whether you're working with the latest version of a document or if another stakeholder has the same information you do.
Instead, your team will have a database to tap into as they complete tasks throughout the project lifecycle. This, in turn, leads to less rework, cost savings, and higher rates of productivity. The use of BIM also helps to drive higher quality output and results. The data capture and intelligent 3D modeling improve the accuracy of calculations, models, and designs.
The data captured during the design, planning, and building process can be used for operation and maintenance. Building managers, as well as government offices, can use the information to better operate and maintain the properties.
There are a wealth of benefits BIM brings to the AEC industry including:
Greater collaboration across digital lines and on-site
Shorter project lifecycles
The ability to automate the process estimates as well as the quantification and application of costs
Visualization of process and final product for stakeholders
Fewer variations
Reduced waste of materials
Greater opportunity to leverage prefabrication
Fewer labor costs due to rework or miscommunication
More accurate planning
Risk mitigation
More efficient handover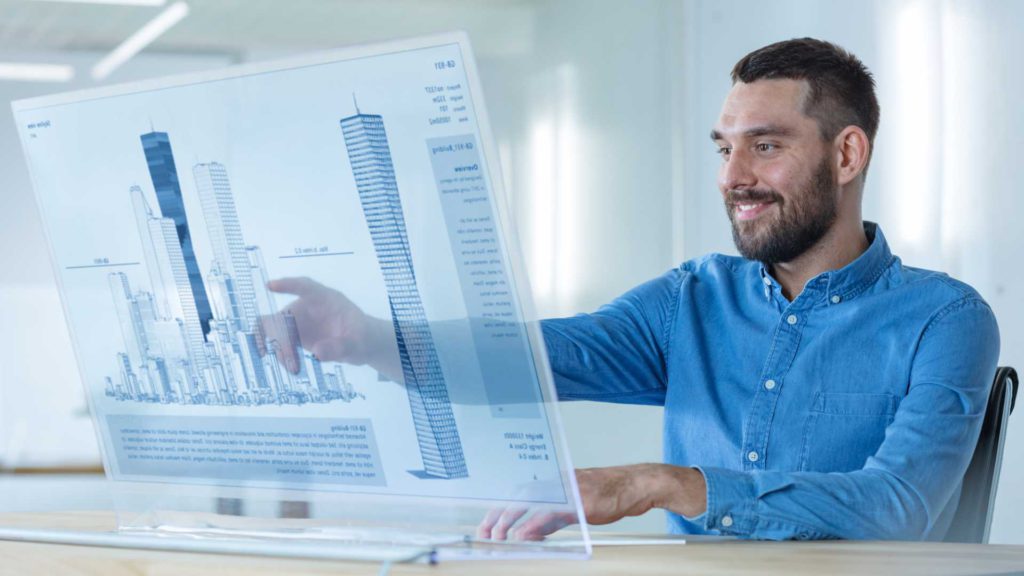 Features you can expect from BIM software
Features vary by the BIM software provider. When searching for a BIM solution, you can expect to make an extensive list of required features. At a minimum, be sure to include these top features:
Scheduling
Build schedules, create quantities as well as material takeoffs to better understand the materials used during a project. You can view any element of the model, add building element components, export schedule data, list annotation schedules, and more.
Real-time data
Access data in real-time to increase productivity, make more strategic decisions and increase accuracy. This information can be used to inform decisions made by the operations and maintenance team as well as by construction firms to improve results on future projects.
Design
Create and alter intelligent 3D models while staying up to date on the design process. With a cloud-based platform, you can connect with AEC team members about the designs and quickly deliver high-quality models.
Workflow management
BIM software can help you connect your construction workflows and cross-departmental data into a central repository. This feature is especially beneficial for project managers. You can tap into the vast amount of information collected during the project in a systematic, organized way. Instead of having to deal with various file formats and siloed data, you'll be able to manage the process step by step from one place.
Reports
With BIM software, you can generate a range of reports, including labor and workforce, checklists, issue summaries, project templates, budget reports, and more. Many BIM software providers offer a high degree of customization, so you can tailor the reports to fit your organization and needs.
Document control
Forget versioning control and hunting down files. You'll be able to ensure that all stakeholders are accessing the most accurate data from anywhere. Use permissions to control who sees what and establish a hierarchy for access.
Clash detection
Pinpoint design clashes and constructability problems before they become costly. The clash detection feature can help you prevent costly issues from making their way past the early stages of the project lifecycle.
7 tips for maximizing your ROI from BIM software
Getting results from BIM software isn't as simple as having the budget and identifying your solution. If you want to maximize your results, follow these steps: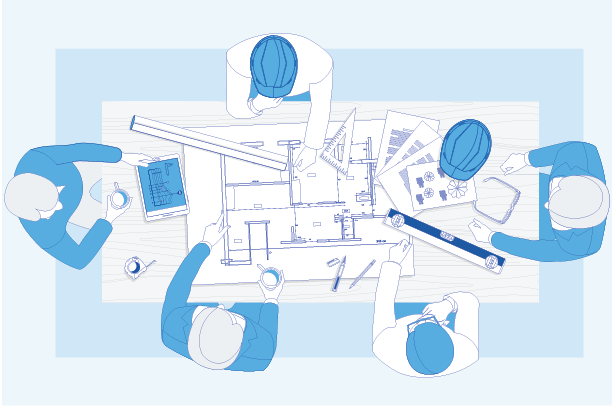 Set your vision
Ultimately, BIM software is a tool. It can help you achieve excellent results and solve problems, but it can't lead your company. Before even selecting a BIM system, you need a vision from leadership. What do you hope to achieve with this software? How will the implementation work? How does it fit into company-wide initiatives? Communicate this information with stakeholders before the search and throughout implementation.
Highlight achievable goals
Next, break down your larger vision into smaller, more manageable goals.
Consider what each relevant department should aim for during the implementation and early phases of use. You'll want to designate a point person for each department who can track, monitor, and communicate these goals. This individual should be readily engaged with the project and ready to serve as a champion for the cause.
Take your time
With all the benefits offered by BIM, it's not uncommon for AEC firms to jump into a new solution. Likewise, those leading the implementation may be so eager for teams to get started that they only offer crash course-style training sessions.
Instead, plan on investing time into the solution selection, implementation, and training process. Doing so will help to ensure that you see actual changes and improvements occur. It will also avoid burning out employees with a new software solution before they've even had a chance to understand it.
Collaborate
At its core, BIM is a collaborative process. Stakeholders can unite around a common goal, environment, model, and source of information. Each department and contributor must be involved in the implementation and use of the solution. To ensure everyone's needs are represented, consider forming a task force with representatives from each key area.
Set expectations and test them in a pilot project
Detail how your team will use BIM and how the information will be shared before kicking things off. A pilot project will give an opportunity to test drive the solution and your plan in a lower-stress environment. Be sure to select a project that will give team members a chance to flex their BIM muscles but won't be so complex they become overly frustrated. Ideally, this project will be for something your team is comfortable with and has completed in the past.
Consider your clients
The benefits of BIM aren't just for your firm alone. They also extend to your clients and their experience. With BIM software, you can give your clients a better visual experience and understanding of the final product. Use real-time information and data analysis to improve their overall experience.
Take in feedback and make enhancements
While building your implementation plan, factor in time to take in feedback. Feedback can certainly be taken informally. However, you also need to designate periods to document insights from stakeholders. Taking in this information regularly can help you avoid larger problems and allow you to make adjustments as needed.
With Vibe smart whiteboard, you and your team can reap even greater benefits from BIM software. Vibe boards feature an easy setup and intuitive interface so you can review models, reports, and workflows in real-time from anywhere. To learn more about using BIM software with Vibe, contact our team for a free demo.
We are sorry that this post was not useful for you!
Let us improve this post!
Tell us how we can improve this post?