Although many people enjoy the conveniences that remote work has brought into their work lives, like avoiding a daily commute, many also experience feelings of isolation and loneliness. In a study of 3,500 employees around the world conducted by Buffer and AngelList, 20% of employees surveyed found that remote work has quickly become lonely work.
Loneliness, though, is not a new phenomenon in the workplace. For the past century, modern offices have moved from large, noisy bullpens, to quiet secluded cubicles, back to open, collaborative spaces in the early 2000s, and now to perhaps the loneliest form of all – remote work.
The good news is that remote work does not need to be synonymous with lonely work. While working remotely may lack in-person interaction, there are certainly ways to minimize the loneliness and seclusion that some face in this model of working. Continue reading this blog for information on how to keep remote employees engaged, build harmonious remote or hybrid teams, and maintain camaraderie with your colleagues.
A Brief History of Office Design
Before diving into some great tips on how to prevent loneliness while working remotely, it is first important to outline how the modern workplace got to where we are today, and the barriers organizations face when trying to bring teams together.
Creating the most productive office workspace has been a top issue for many organizations ever since the 1960's saw a boom in the workforce transitioning to an office setting. In the initial "before the cube" era, which saw the majority of office employees working within a large central space (much like a factory workspace) communal areas were often very noisy and confined, making them not conducive for creative or analytical thinking.
In an attempt to give employees more privacy, various workstation models were proposed over the next few decades, such as the "Action Office" and "Action Office 2" that involved partitioning off workstations using various office furniture to close off workers off from their colleagues; essentially laying the groundwork for the 90's uber-isolating cubicle workstation.
The Dot Com Boom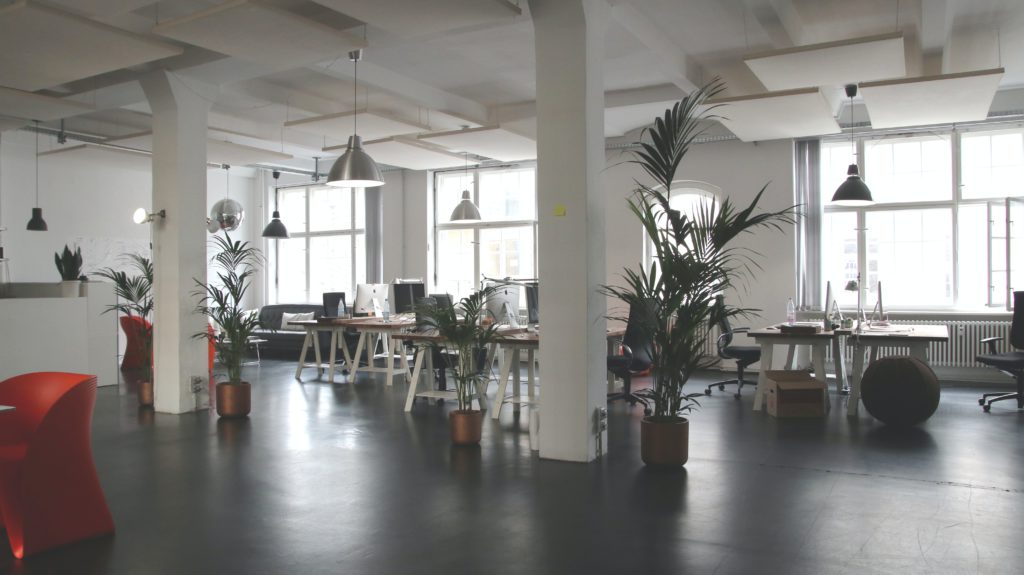 And then as the bleakness of the cubicle started to become apparent in the early 2000's, combined with the reduction in noisy office equipment, offices started opening themselves up again. Instead of seeing an open-office space as chaotic, organizations saw a workspace without walls as an incubator for collaboration. Unfortunately, there still remained a need for some privacy as many people felt uncomfortable in this work environment.
Since then, organizations have attempted to find a balance in the office between an open plan workspace and a divided one, but all this changed when the global pandemic we find ourselves in today struck. The way we work has been completely flipped on its head.
Cubicles and open plan workspaces certainly created deterrents that impacted productivity, but they're nothing compared to the hurdles that remote and hybrid work have generated. New strategies are now required to break down the proverbial walls that have been erected between colleagues to bring teams back together once again, and for concerns like loneliness to be mitigated. These strategies need to come from management.
Tips for Keeping Remote Work from Becoming Lonely Work
1. Make the most of the technology available to office teams
The technology that has enabled people to continue working remotely can also play a major role in breaking down the seclusion that many people are feeling. Digital collaboration tools like Zoom, Slack, and Microsoft Teams have helped to ease us into hybrid and remote work, but they lack a sense of in-person collaboration.
To maximize collaboration, even for those working remotely, a Vibe Smart Whiteboard is an excellent tool to bring your team back together. Vibe makes synchronous work possible again, inviting users to work together on one interactive and collaborative Canvas from anywhere in the world. With Vibe you now have the ability to ideate, collaborate, and design in real-time with your team, while also enjoying the human connection that is so lacking while working remotely.
It is important that employees are encouraged to use technology to not just help them with their work, but also to help combat any feelings of loneliness they may be experiencing. On top of this, as you will see in the following tips, there are so many social activities that can be led using the technology that we have around us.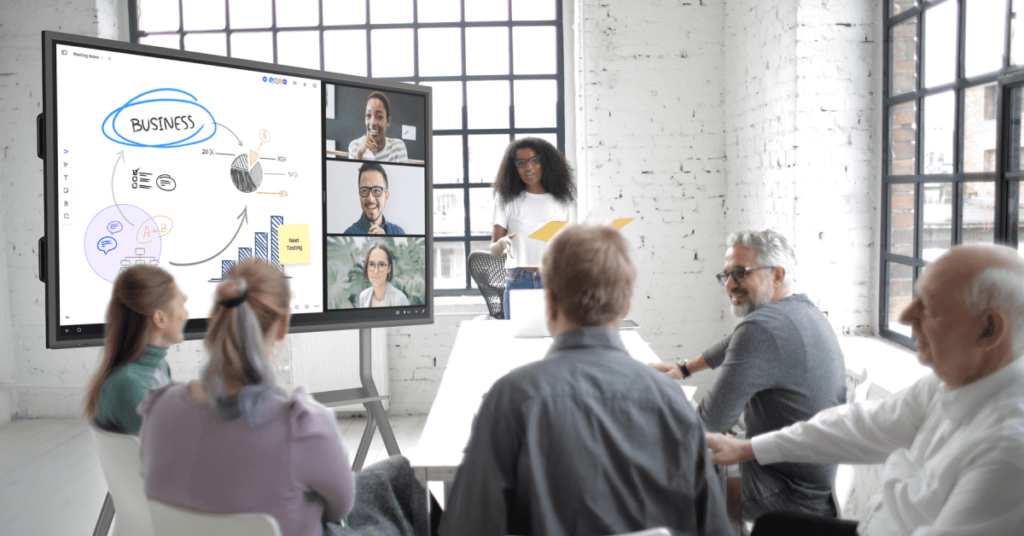 Related: Top 25 Remote Collaboration Tools for Teams (2022)
2. Hold regular virtual events
Although you might not be able to get together in-person, there's no reason you cannot meet up regularly online. Scheduling company-wide social events is a great way to maintain your work relationships, and an excellent way to make some new ones at the same time. There are events that can be held on a regular basis, such as a monthly virtual lunch or weekly happy hour, or you can plan special events like trivia nights, holiday parties or even virtual escape rooms.
One important rule for these social events is to make sure they do not feel like work meetings – conversations pertaining to work should be gently discouraged. 🙂
3. Create a virtual space for casual conversation
While virtual social events are a great way to keep people connected, sometimes what people really need is the opportunity to just have a natural conversation with their co-workers. That's why creating a Slack or Microsoft Teams channel for people to just hang out is another effective way to decrease feelings of isolation. Instead of talking about work related issues, topics could include weekend activities, family, pets, jokes, etc. As an added benefit, these informal conversations help co-workers get to know each other better, creating a more tightly knit organization, even in a remote model.
4. Try out a hybrid working model, if possible
If virtual meetings and social events just aren't enough to free your team from feeling lonely, then perhaps trying out a hybrid working model might be the answer. Many organizations have recently adopted this approach to work that allows employees to work part-time at home and part-time in the office. The idea is that employees do not lose the conveniences of working from home altogether and have the opportunity to collaborate with their teams in an office setting when needed. If your office is one of these that permit a hybrid working model, your team may want to consider returning to work for a day or two a week to help them reconnect with each other.
Related: 7 Hybrid Work Tips, Make the Most of Your Team's In-Office Time
5. Provide support, resources, or programs for those experiencing loneliness or other mental wellness concerns
For many people working remotely, meeting their colleagues for work-related or fun virtual meetings is not enough to curb their feelings of isolation and loneliness. Instead, there are times when additional mental wellness support is needed. A study conducted by the United Nations on the impact of the pandemic on mental health found that those working from home were part of a high-risk group for developing mental health problems. As a result, employers need to first communicate with their teams that their well-being takes precedence over productivity. They also need to ensure that a suitable wellness plan is in place to help those experiencing mental wellness issues, and then make sure their employees are aware of the support and resources that are available if needed.
Final Thoughts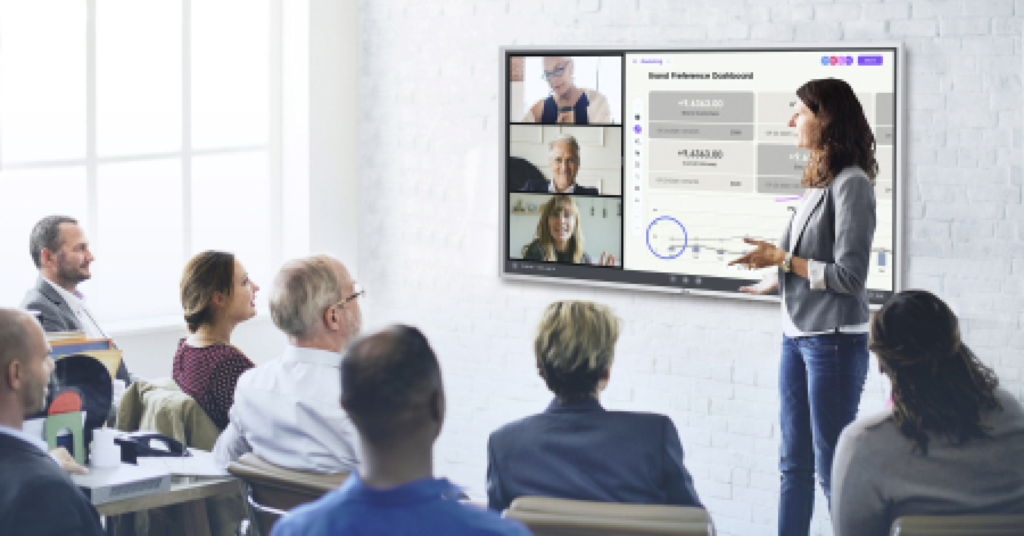 There are many people who enjoy the opportunity to work from home and have little desire to return to their office on a full-time basis. While working remotely may be working for many of your team members, it is also important to recognize that not everyone is enjoying their time away from the office.
Take a closer look into Vibe Smart Whiteboards to learn more about how they can help bridge the gap between remote employees and in-office employees, or foster a stronger sense of communication and collaboration within the office. As some organizations make their way back into the office more permanently, a Vibe Smart Whiteboard is the perfect way to have everyone working together in a way that was never possible in a remote work setting.
We are sorry that this post was not useful for you!
Let us improve this post!
Tell us how we can improve this post?